BATHROOM FURNITURE LINES
After a detailed and analyzed study, we decided to explore the bathroom furnishing production.
Thanks to our experience and to the business relationships, we re able to provide the customer the perfect solution for his bathroom furniture, thanks to the innovative design (appropriate for every customers' requirement) and to our artisans' work who take care of every detail.
ApugiA
It is a native oak wood pedestal on which a washbowl lays.
Next to the basin, there is a linear-shaped drawer with color finish that reflects the sea, the sun and the earth, which is useful to lay down toilette items.
Mirrors of various shapes are located on the front of the wall.
"The immense plain of countryside, slightly wavy, the sea so majestic, the sky so infinite and serene constitute an impressive and unique trinity."
(Paul Schubring)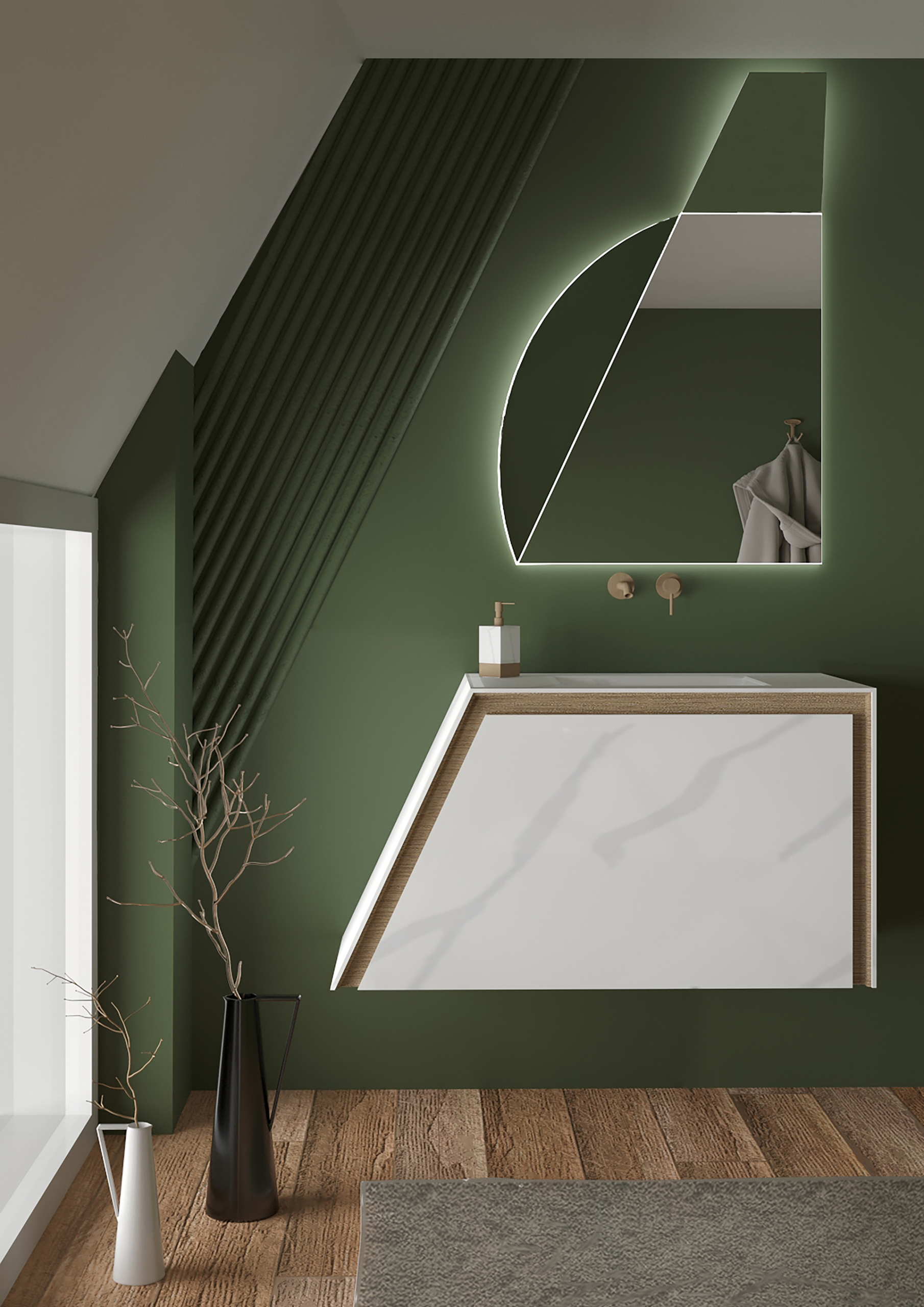 MoDuLo
Element which portrays a sloped line to which follow mirrors cut into different shapes which are inclined. These mirror cuts contain light sources close to the walls.
The modularity allows to enclose the leading elements with boierie (wainscoting) of various finishes and completely customizable.
"Who leaves the straight line path, console themselves with the charm of the curves"
SpineV
The receptacle is provided of a drawer in which you can put the necessary toilette items.
Its aesthetic recalls the Roman Empire style, using stones arranged following the shape of a fish spine.
Re-invoking the Italian traditions, we used durmast wood with unique cuts and finishes, connected to the usable furniture components, such as the washbasin in one piece, built in natural and artifact materials.
"Art isn't a profession, it is the way you practice a profession".